audiori


Administrator










Registration Date: 03-12-2002
Posts: 11,145
Location: Missouri



---
ONE-OF-A-KIND DA ARTWORK AUCTION!

How would you like to own three pieces of original artwork created by Doug TenNapel and used for the cover and packaging of a Daniel Amos CD?

Here's your chance! These three very cool pieces from the DA archives are perfect for framing and hanging on the wall.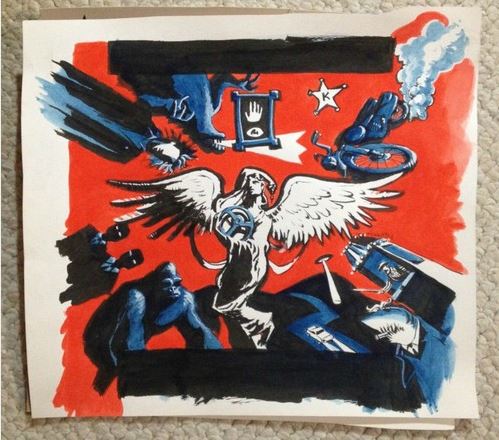 Item Details: 3 approximately 11"x11" paintings done by Doug TenNapel (The Neverhood, Earthworm Jim, Catscratch, NNnewts, etc.) in 1998 for the CD packaging of "Daniel Amos- Our Personal Favorite World Famous Hits" best-of collection. Two are painted on thick white art paper and one is painted on cardboard. This auction is for all three items. Very rare stuff. All proceeds will go to the Daniel Amos- Dig Here, Said The Angel recording project. For more info, visit DanielAmos.com

Auction Link:
http://www.ebay.com/itm/Original-Daniel-...gs/200905361458

As always, thank you for your continued support of Terry Taylor & Daniel Amos.
The new Kickstarter page (with vinyl options) is located at http://www.danielamos.com/store/kickstarter.html

---------------------------
Official Website: www.DanielAmos.com
Webstore: www.DanielAmos.com/store/
Official Bootlegs: http://danielamosboots.bandcamp.com

__________________
"Blessed is he who expecteth nothing, for he shall enjoy everything" -St. Francis of Assisi

"A strange fanaticism fills our time: the fanatical hatred of morality, especially of Christian morality." - GK Chesterton